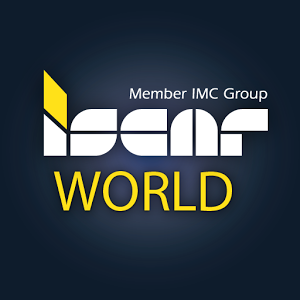 ISCAR ROTATING & NON-ROTATING
Catalog Apps for mobile devices
ISCAR is pleased to announce that

ISCAR WORLD

, its online catalog app, has undergone a facelift and series of improvements to enrich and enhance user experience.
The

ISCAR WORLD

app was created to provide online and offline (select tool families only) abilities to view our catalog pages as they appear in the paper catalogs. The app features ISCAR's Non-Rotating and Rotating Tools Catalogs, and the New Products Catalogs - both in metric and imperial versions – and includes interactive product videos. The app also features excellent search options which enable accessing specific products. You can easily share information from

ISCAR WORLD

.

ISCAR invites you to

discover the new app

, which is updated regularly and can be easily be downloaded for IOS and Android.